When creating a design drawing for jewelry that you want to remodel into something more modern, we draw by hand based on various attributes, such as the desired shape, stone arrangement, base color, texture, etc.
In Europe and the United States, this is common practice, but in recent years, hand-drawn design drawings have also become valued in Japan and are highly appreciated by customers who order bespoke jewelry.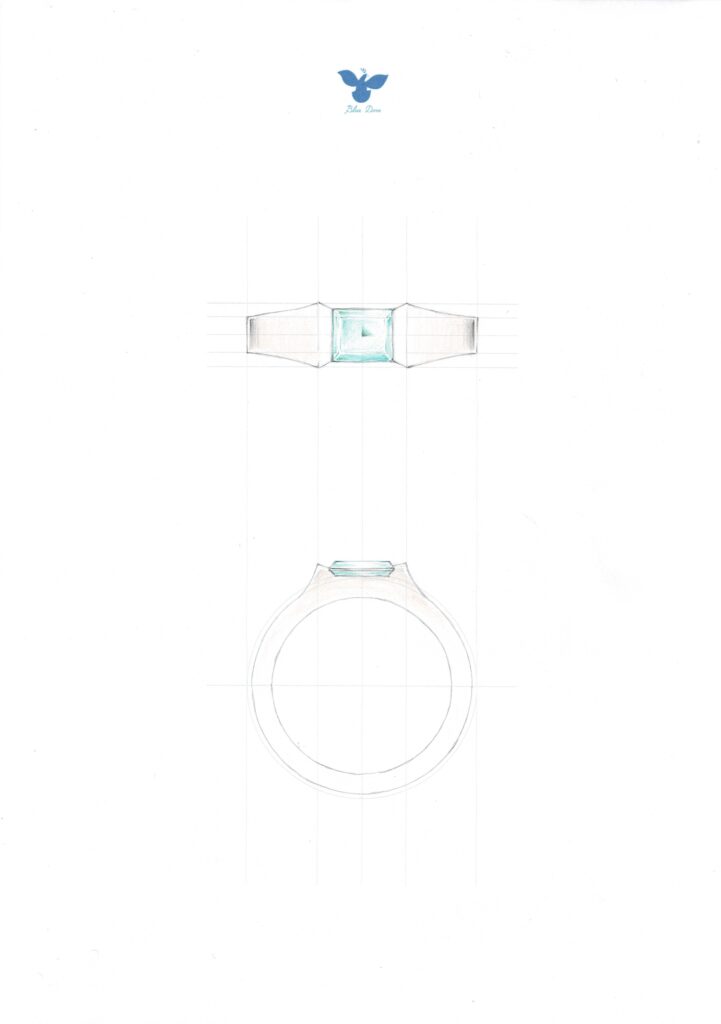 However, the number of artists who can handle both design and production is decreasing. In addition, the ability of the individual artist influences whether the jewelry can be designed and produced with a modern look and feel. These factors make it difficult to find a suitable workshop when you are remodeling your precious jewelry.
Blue Dove publishes many design drawings and photos of the finished jewelry, to display our skill set.
The photos below shows a custom-made ring with an emerald set in 18K beige gold.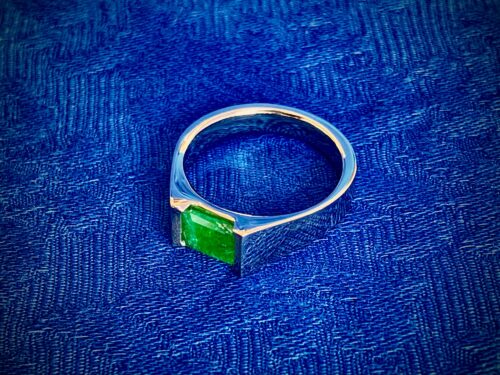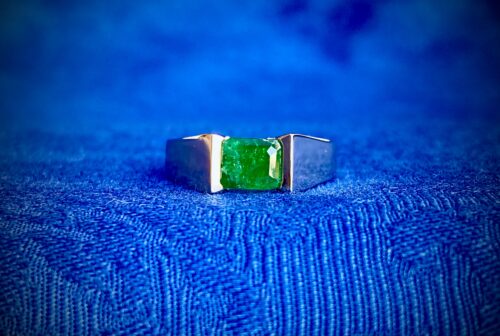 If you have jewelry that you want to remodel, and are wondering if there is a workshop that can produce the design you want, please feel free to contact us at Blue Dove in Kichijoji.
Our experienced jewelry artists will support you all throughout the process, from design to production.
Blue Dove Jessica Nylund
[Contact]
Email: info@dovemarriagerings.com
Reception hours: 10:00~18:00
Blue Dove https://dovemarriagerings.com/contact
Blue Dove Wedding Rings https://dovemarriagerings.com/category/products/marriage-ring
Blue Dove News Article https://kichijoji.keizai.biz/headline/3081/