Last Wednesday the studio staff visited Okachimachi. It was my first time to visit this very well-known jewelry district, and its many shops. I am sure if you enjoy jewelry, and live in Tokyo, you know of this area! But maybe you don't know its history?
Okachimachi formed during the Edo period, a long long time ago. Many low rank samurai lived here, and because they were so poor, the often had to make a living doing craft work. Often they assisted with restoring the temple decorations, as there are many temples in the area, as well as crafting the tools for this work. After the Edo period, those craftmen shifted their work to jewelry, and this is when Okachimachi became known as Jewelry Town.
Today, there are many hundred jewelry related shops in this area. You can find all sorts of jewelry shops, such as those buying and selling jewelry, selling jewelry parts and stones, restoring jewelry and jewelry tool shops. There are both wholesale shops, as well as shops that cater to individual customers.
I will tell you a bit more about the ones we went to visit!
Domyō
First, I would like to introduce you to Domyō, who specialize in Japanese silk cords and braiding (kumihimo), and have been doing so for the past 300 years. Over their long history, their products have been used for a variety of purposes, including imperial court costumes, samurai swords, sword straps, and kimono obi sashes. Much like the samurais who founded the Jewelry Town, Domyō's craftmen also focused more on temple and sword decorations in the old ages, while having shifted more towards clothing and jewelry decor in the modern day. It's easy to say they are highly skilled in their craft, and their work has been showcased in many countries across the world.
We ended up buying several different silk cords to combine with our nunome zōgan handmade pendants. Two out of which is braided interlaced with actual silver and gold thread!
There is so much more to learn about this talented company and their work, so please visit their webpage to read more and also see their beautifully braided cords: https://kdomyo.com/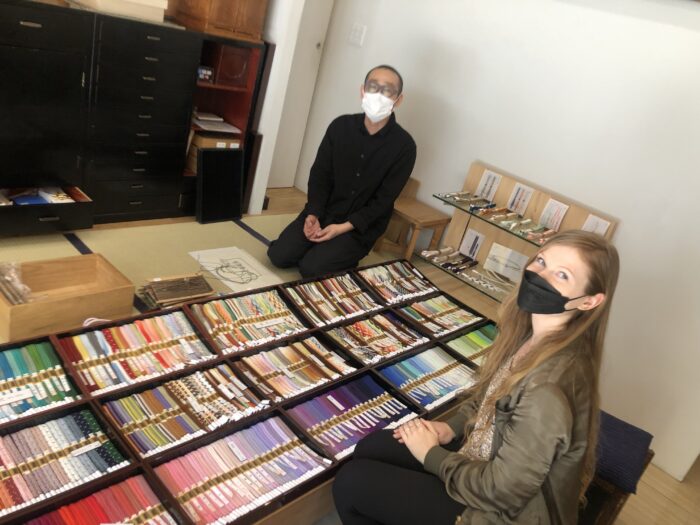 Arai
Secondly, we visited Arai, who specialize in handmade jewelry tools. I spent a long time looking through their assortment, admiring how they are able to make all these tools by hand (and also they are so affordable!). If you need new jewelry tools, you should definitely go here first. The shop owner has been making tools for many decades, and is well respected amongst jewelry Masters. However, he is a very genuine and kind man, so even if you are only a jewelry student, you should not be afraid to go and talk to him. I asked if I could take some photos of their handmade tools, to show you. Below you can see just a small assortment of the many handmade tools you can find at Arai.
Please visit their homepage for more information, and contact details: https://www.araitool.co.jp/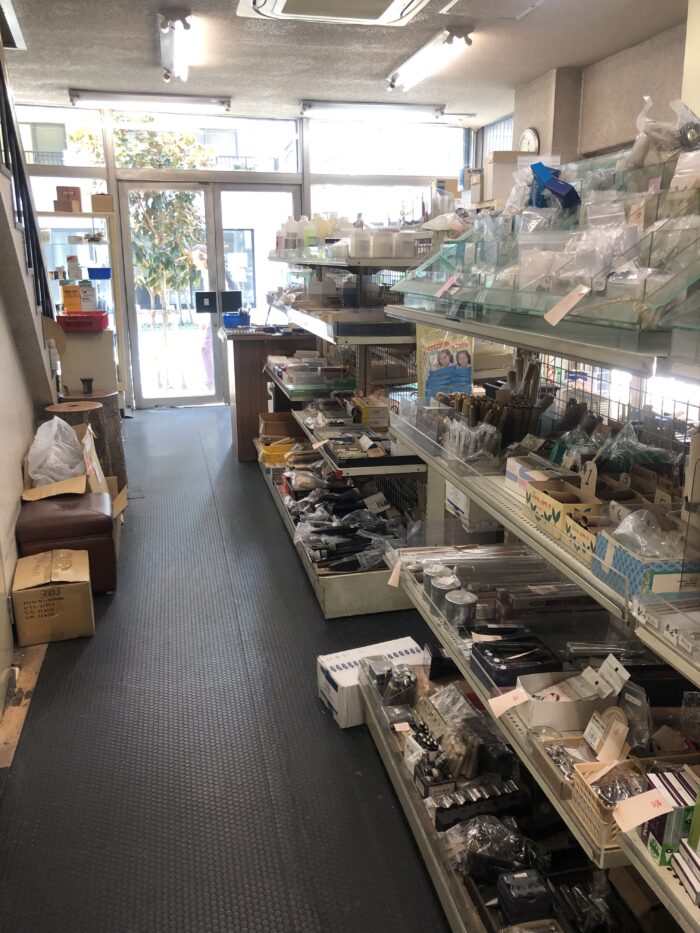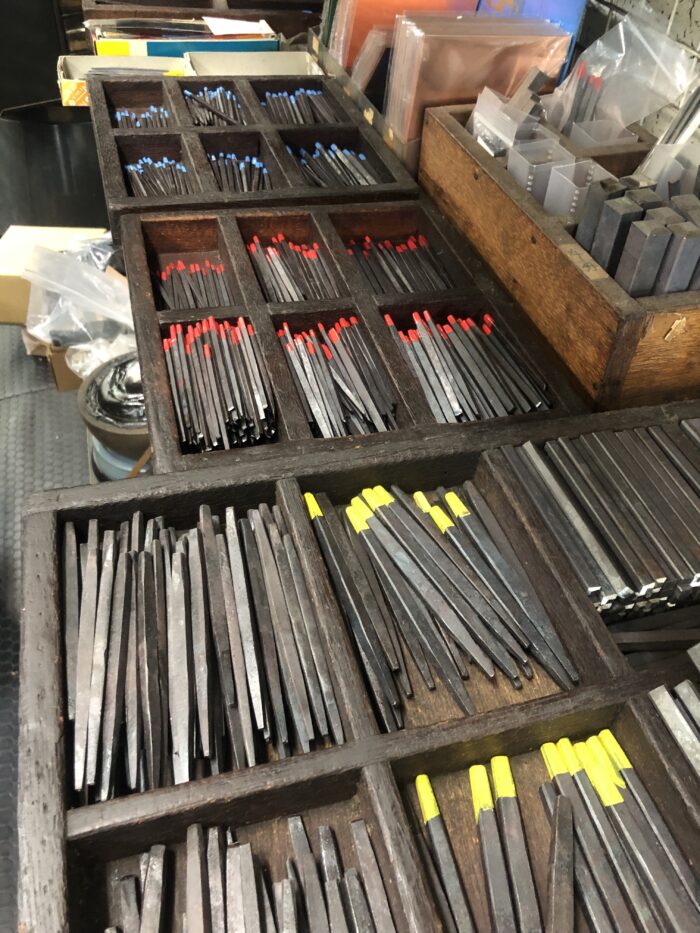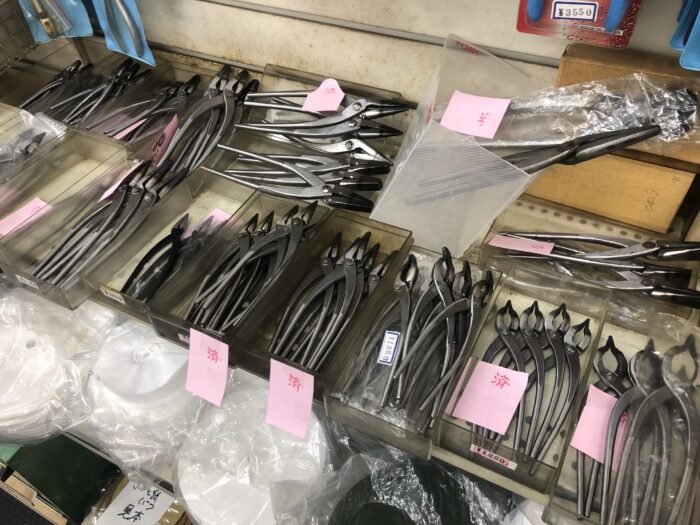 Hakoyoshi
Lastly, I'd like for you all to know about Hakoyoshi, who specialize in wood boxes made from paulownia wood. Paulownia wood is best known as the "aluminum of timber", as it has the lightest to strongest ratio wood species in the world. I was surprised at how light weight these boxes are, almost like paper! It also has natural insect repellent ingredients such as tannin, paulonin, and sesamin, and has been used as a material for preservation and storage since ancient times. The shop can also instruct you how to wrap your box in traditional Japanese style ribbon knots. This makes the box not only very practical, but extremely beautiful too! I bought a few boxes, but am sure I will be buying more in the future too – especially seeing how affordable their pricing is. This box below was only around 300 yen!
You can find their boxes, wrapping, pricing and more here: https://hakoyoshi.com/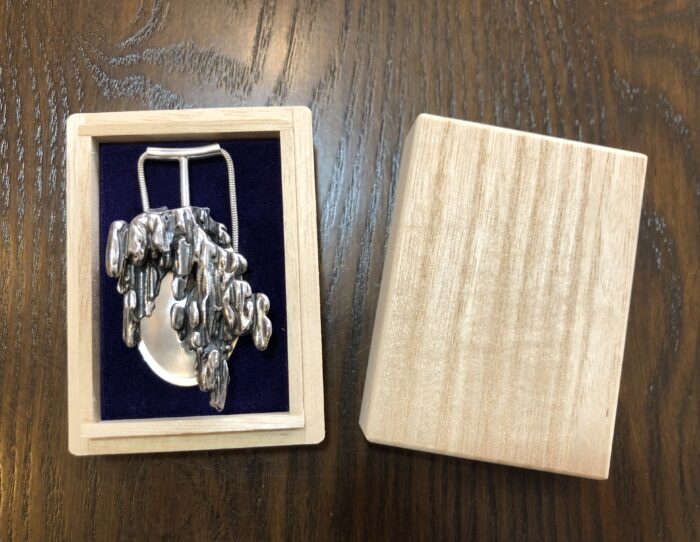 2k540
If you go to Okachimachi, I think you should also visit 2k540 Aki-Oka Artisan indoors street. Inside this building you will find a whole row of shops and craft studios with a central theme of "Japanese monozukuri" (Japanese product making), with everything from jewelry and glass, to leather goods and umbrellas, and more. These shops are often run by young up-and-coming Japanese craftspeople, so please pay a visit and support them. At some of the shops, you can even try your own hand at product making. Unfortunately, it is closed only on Wednesdays (same as our studio), so we were unable to go inside and have a look at this day. But we will go back to visit another time!
Webpage: https://www.jrtk.jp/2k540/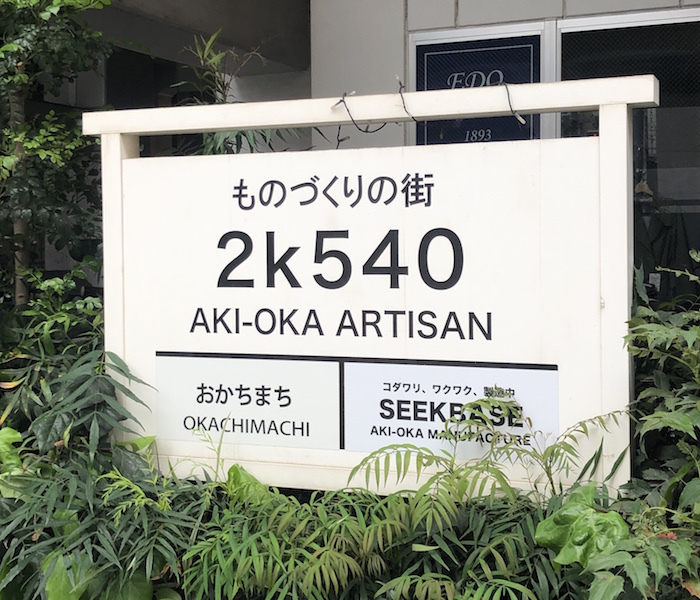 Blue Dove Jessica Nylund
Blue Dove Wedding Rings: https://dovemarriagerings.com/category/products/marriage-ring
Blue Dove News Article: https://kichijoji.keizai.biz/headline/3081/
Blue Dove newspaper article:  https://kichijoji.keizai.biz/headline/3081/